About Us
Dance has always been a great escape and a fun way to meet people and be social.  It has a wide range of physical and mental benefits including:
improved condition of your heart and lungs.
increased muscular strength, endurance and motor fitness.
increased aerobic fitness.
improved muscle tone and strength.
weight management.
stronger bones and reduced risk of osteoporosis.
Vision Statement
Welcome to Country Bootleggers Dance Studio
Where DANCING builds connections…..Where FRIENDS become FAMILY.
Mission Statement
What makes Country Bootleggers Dance Studio very successful is the way we treat our customers. Our goal is to treat our customers with respect and honesty to ensure our business is the utmost successful business to our customers and the community. One of the most unique things about Country Bootleggers that it is a place where you can learn how to dance, exercise and relax your body and mind all at the same time. It's very important to us when you walk into our dance studio, it has a very "Welcoming" feeling.
We Are Not Just A Dance Studio, We Are Family.
Country Bootleggers Dance Studio open their doors in 1994 under the owner of Cindy Norge and is located in Yorktown VA.
ABOUT CINDY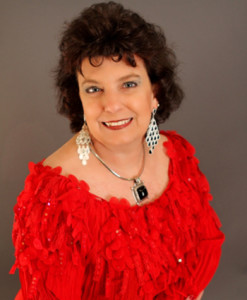 Cindy started teaching Country & Western Line Dance and Country & Western Partner Dancing on a concrete floor with her being the only dance instructor. Looking back at what the studio WAS and what it is TODAY it's amazing to look at all the changes. I would like to share some of Country Bootleggers Dance Studio highlights for being in business for the past 24 years.
The building was originally a paint store with cement floor and spattered paint everywhere. In 1998, a Sub-Floor with plywood was laid down, walls painted, added crown molding, mirrors on both sides of the walls, sitting area inside, new curtains, new lighting, and sound system and remodeled the bathroom and office. In 2006, laid a hardwood floor, added a beautiful sitting areas outside and a lighted business sign above my studio. In 2011, Studio #2 was built. Since then the studio has been re-painted, new lighting, new office desk, new sound system, a total new look.
The studio has twelve part time dance instructors who teaches different variety of dance & fitness classes and offer private lessons. The studio is unique because of everything we offer which includes, Ballroom, Belly Dancing, Country 2-Step,  East Coast Swing, Line Dance,  Salsa, West Coast Swing, Piloxing & Zumba.
We feel the dance studio has strengthened the economy and our community with what it has to offer, and has given back to our county through our business involvement in the community including being involved with different charities throughout the years such as Newport News-Yorktown-Poquoson Relay for Life, York County Safety Town, York County Natasha House, American Red Cross. We are active in networking with other businesses though Facebook, Twitter, LinkedIn and being members of local organizations such as York Chamber of Commerce, Virginia Peninsula Chamber and have served on the board of the York County Chamber of Commerce. The studio has won different awards such as Best Dance studio on the Peninsula though the Virginian Pilot, first place as the Best Dance Studio though Retail Alliance in 2009. and Best Dance Studio with the Daily Press Choice Awards, and have won the "Pete Sterrett" 2010 Small Business of the Year Award in York County.